We've got some BIG NEWS!! We have received our first ever Active School Flag!
Want to know what happened during our inspection? Check out the update at the bottom of our page!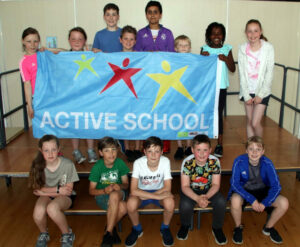 What is the Active School Flag?
This year, Springdale has been working towards getting our Active School Flag! A school is awarded their Active Flag status when they "strive to achieve a physically educated and physically active school community. The process aims to get more schools, more active, more often." Springdale has always been an active school, so we were really excited to start our official journey to getting our Active School Flag. Take a look through our ASF activities below!
Did you know that it's recommended that children get 60 minutes of exercise every day?
Meet the Team!
Our Active Schools Committee was created back in January 2018. Lots of children were really interested in becoming an Active School Committee Member and had loads of great ideas for how we can get Springdale more ACTIVE!
Ms. Stafford, Ms. Stirling and Mr. Vincent have been working with a great group of active and inspirational children from 1st class to 6th class. Check us out below!
You've Met the Team…But What Do We Do?
Meetings:
Our Active Committee meets on a regular basis in school and we discuss lots of different things. One of our most important jobs is to be active, inspirational leaders. Our job is to think of new and exciting ways for ALL Springdalers to be active (parents and teachers included!). We also give feedback from our classrooms about how everyone is enjoying our activities and we discuss how we might need to change some things. You'll read more about our jobs throughout the other sections of our Active School Flag Info…
Our Active Flag Notice Board:
We keep our noticeboard up to date, so keep an eye on it for all information about recent and upcoming events! You'll also see our Active Schools Slogan! We held a competition for this and our winning slogan was designed by Ella in Mr. McCullagh's Class and is:
Don't Just Sit, Go Get FIT!
Official Launch Week:
To launch our Active Flag Campaign, we had been extremely busy planning some new and exciting ideas. Here's a selection of what we did during our launch week:
We held three competitions: A 'My Favourite Sport' painting competition for the infants, an Active Poster competition for 1st – 3rd classes and a slogan competition for 4

th 

– 6th Classes. Have a look at our competition winners and highly commended winners below!
Members of our Active Schools Committee went from classroom to classroom surprising teachers and students with Drop Everything and Dance! It was time to drop the books, pens and pencils and get up to dance around and have fun!
We launched our Active Lines at the end of break time and lunch time.
Each classroom held a physical challenge. Some classes did a skipping challenge, some did squats, others did some planks, there were hula hoop challenges and some classes even did a mixture of a few of these! Challenge Champs were awarded with sporty prizes in our launch assembly. Here are some photos of our junior class challenges:
We had a dance party during our Active Schools Launch Assembly. The WHOLE school danced the Cha Cha Slide and had great fun!
PHYSICAL EDUCATION
Physical Education is an integral part of the curriculum and of life in Springdale. The curriculum comprises 6 strands: Aquatics, Athletics, Dance, Games, Gymnastics and Outdoor and Adventure. All classes are taught skills from a minimum of 5 of these strands each year. The Aquatics strand is covered in Springdale from 1st class – 6th class.
Each class gets a minimum of 1 hour P.E. teaching time each week.
In Springdale we are lucky to have a lot of sports and PE equipment. All of this is well organised and labelled so we can make the most of it! Thanks go to our Active Schools Committee members for keeping an eye on what equipment we have, ensuring it's all working and letting us know if anything gets broken!
We are lucky to have so many local clubs and agencies who come to Springdale to introduce us to new sports as well as to coach us in sports we are already familiar with! See more about this in our 'Partnerships' section!
PHYSICAL ACTIVITY
Physical Activity is an important part of Springdale life. We love to encourage each other to be active, to share our successes and to teach each other new games to play or sports to try out. The full range of fundamental movement skills are permitted and encouraged in the yard. Here are a few ways in which we promote physical activity in our school:
Playground Leaders:
Our Active School Committee Members had an important job this year and worked with The Student Council and the teachers to organise our yard. They now help to manage the zones in the yard and we encourage everyone to get involved in activities during break times. It's easy to spot them in their blue 'Playground Leaders' bibs! You can find playground zone maps up around the school and on the windows!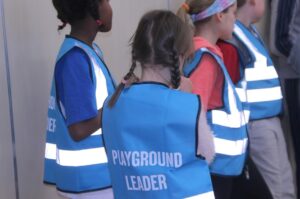 Active Lines:
Each day, our Committee Members lead exercises for a few minutes at the end of little and big breaks. They take it in turns to change the activities for each week. They all lead the exercises, and also keep an eye out for classes who are working really hard with their active lines. The winners get a certificate and some extra PE the next week as a reward!
Funky Fridays:
Do you like to dance? Well if you do, then Funky Fridays are for YOU! Each Friday, DJ Cahill pops on some music for us to dance to in the yard (sometimes there's a bit of karaoke too!) It's great fun for all involved, students and teachers alike. Haven't heard the right song to get you dancing just yet? We have a suggestion box outside Ms. Crawte's office for any song requests for the DJ.
Upcoming Occasions:
Our Active School Committee always brainstorm ideas for some different activities we can do coming up to special occasions like St. Patrick's Day, Easter and Active Schools Week.
Even before we had officially launched our Active Flag Campaign, we were already taking part in some themed activities. In December we…
did the Crazy Santa Dance every day in our classrooms! Check it out here: https://www.youtube.com/watch?v=10TUPkt2ez0&list=PL6Vz-NF367qlEzH2oiPZ75SkymVvKUyng
took part in the 12 Days of Fitness Challenge! Each day at the end of break and lunch, we added an extra exercise for 12 days! Ms. Stirling's class even did the whole 12 Days of Fitness in one day too! Check out the red faces by the end of it!
Lots of fun, but definitely EXHAUSTING!
In the run up to St. Patrick's Day, each classroom was working on the 'dance' strand of the PE curriculum. Lots of classes took part in some creative dance but of course, we couldn't resist learning some Irish folk dancing too! Then we had a junior céilí and a senior céilí. Bhí an-chraic againn agus bhíomar ag damhsa, ag gáire, ag canadh agus ag cur allais!
D'fhoghlaimíomar cúpla damhsa traidisiúnta:
An Damhsa Mór
Ionsaí na hInse
Ballaí Luimnigh
An Dreoilín (níl damhsa traidisiúnta é seo ach bhí sé greannmhar as cuimse!)
Easter time arrived in a flash! The Active Schools Committee was really busy organising some brilliant events during the week leading up to the Easter holidays, and we think it's safe to say that everyone had a super time! Check out what the Active Easter Bunny had is store for us!
We had a whole school Drop Everything and Dance – Yep, that's right – our Active Committee took over the school intercom, told us all to drop the pens, pencils and books, open up our classroom doors, to jump up and to dance! We had great fun bopping along to Walking on Sunshine!
Our Active Committee designed an Active Easter Egg Hunt. Members of our committee came up with some great exercise ideas like bunny hops, dancing like a chicken and even curling up like an egg and hatching!
Our Active Committee also created an Easter Bunny Relay Race. Check out the photos to see our bunnies hopping up and down the yard, trying to help their team win!
Classroom Movement Breaks:
Our Active Schools Committee has designed some easy breaks for the classroom to get us moving throughout the day. These include:
Lollipop Exercises
Go Noodle
Cosmic Yoga
Squat Challenges
Drop Everything and Dance
The Irish Heart Foundation Busy Breaks
10 @ 10
Teachers and classes can choose lots of fun activities to do in their classrooms any time they feel like they need a wiggle!
Partnerships
We are very lucky in Springdale to have so many local clubs and agencies who come to visit us in school! Some of these happen during school hours and others are available as an after-school activity.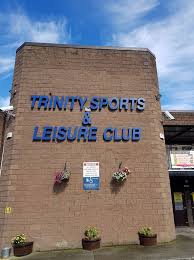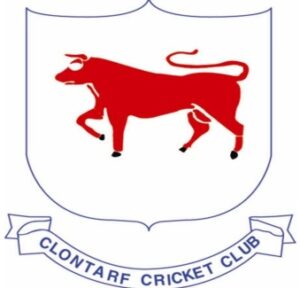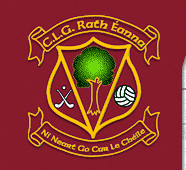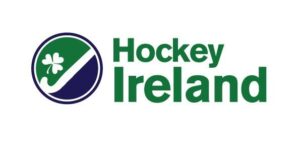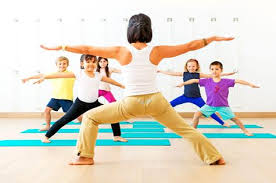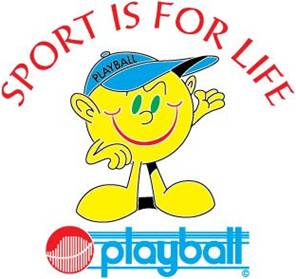 We also take part in local sports events such as:
The Leprechaun Cup (cricket)
Basketball Ireland Leagues
North Central Dublin Primary Schools Cross-Country Races
Santry Sports
Active School Week
National Active School Week (23rd – 27th April 2018):
We had a lot going on in school this week so we decided to use this as a Mini Active Schools Week. Keep reading to find out a bit more about our very own Springdale Active Schools Week. In the meantime, here are a few things we got up to during our Mini Active School Week:
We launched our Active Schools Walkway! We are now a Walkway School. Look out for the green and blue walkway signs around the school building and grounds. To launch our Walkway, we dressed up as different animals and did animal walks and exercises the whole way round! It was a very wet and rainy day, but we had great fun. You can see a short video of our Walkway Launch here:  https://www.springdale.ie/2018/04/27/walkway-launch/
Our Walkway is now open to use at lunch times on Tuesdays and Thursdays, and to individual classrooms at any time!
We did Drop Everything and Dance. 
Our PTA have also organised a Running Programme for the parents. This week marked their second week running. There's a Couch to 5K group and a running improvers group too.
We held a Walk To School Wednesday where all of our Springdale community were encouraged to walk to school! Lucky for us, it was a dry morning!
Springdale's Active School Week (14th – 18th May 2018):
Our own Active Schools Week will take place from the 14th – 18th May 2018! Our Active Schools Committee is busy working on some very exciting active plans for our Springdale Active Schools Week.
Keep an eye on our noticeboard and online to see what we'll be getting up to – our timetable will be on the noticeboard, but we'll let you in on a few secrets here too… There'll be running, there'll be dancing, there'll be a Sportathon, there'll be action packed FUN!! Don't forget to wear your sports gear ALL week long!
** Check out Ms. Boyle's class doing some active learning this week! They did a really cool 2D shape hunt around the school grounds.
Monday 14th May 2018: Today marked the first day of our Active School Week. We had a great tie with lots of active surprises throughout the day.
Our day started with a great dance party in the hall where we all danced the Cha Cha Slide. Check out our moves below!
We did 10@10 – at 10am, everyone dropped their pens and pencils for some classroom based movement and activity breaks for 10 minutes. Here are some photos of Ms. Fallows' class doing their 10@10:
Our K-a-Day initiative started to gather some momentum and Ms. Ince's Class and Ms. Stirling's class had great fun cheering on Junior and Senior Infants as they ran their first kilometre today. Check out these action shots!
Our whole school did Drop Everything and Dance in the middle of the day – we all danced to Happy by Pharrell. Here is a photo of Junior Infants doing their dancing!
Ms. Stirling's class took part in a basketball tournament. One of our amazing Active Committee members, Cal (6th Class) ran a 4 v 4 basketball tournament for the whole class with help from David (6th Class) and Eve (5th Class). It was a fantastic event and everyone loved being part of it. Each team was given a team name based on the NBA so we had the Boston Celtics, Cleveland Cavaliers, Chicago Bulls, Houston Rockets, Golden State Warriors and the New Orleans Pelicans battling it out for the top spot. Our winning team was the Golden State Warriors. We're sure Ms. Quinn's class will be looking forward to their turn to take part later this week. A huge well done and thank you goes to Cal, David and Eve for organising this fantastic activity! Look at these super action shots from the event:
Of course, we continued with our usual daily Active Lines at the end of break and lunch. Today we were doing some jumping jacks!
Active Homework: Today all children received their Active Homework sheets from their teachers. They can write down the different activities in which they take part after school each day. We're looking forward to hearing all about what everyone gets up to!
Tuesday 15th May 2018:
Wow! What a busy day it was in Springdale today! Well done everyone for getting started on your Active Homework yesterday. It sounds like everyone really gave it their all! Check out today's Active School Week Activities below:
Today all classes were continuing their K-a-Day challenge. It's great to see everyone trying so hard to compete their daily run. Here are some photos of today's running, look at the determination (and even some smiles) on our athletes' faces:
We also took part in our 10 @ 10 in our classrooms. Some classes did Cosmic Yoga, some did Go Noodle, some did Operation Transformation 10@10 and some did a plank challenge.
Mr. McCullagh's class, Ms. Quinn's class and Ms. Stirling's class started their cricket training with coaches from Clontarf Cricket Club.
Ms. Boyle's class and Ms. Stafford's class went out to our Walkway and had great fun walking, chatting and exercising. Check out these photos:
Mr. McCullagh's class and Ms. Stafford's class  took part in Circuits which were set up and run by senior members of our Active Committee. They had great fun skipping, high jumping, throwing and more! We're sure our other classes are looking forward to their chance to go to the circuits later this week.
Our Active Lines today involved throwing some serious moves! We danced the Macarena and An Dreoilín!
** Reminder! Tomorrow is Sportathon Day! Make sure to come to school wearing suncream, sports gear and bring a bottle of water with your name on it. It's going to be a very sporty day!
Wednesday 16th May 2018
Excitement was in the air this morning for our Springdale Sportathon! We began our day with assembly where everybody joined together to dance to An Dreoilín. Miss Stirling's class then began preparations for the big event!
Sportathon kicked off at 9.40am. Ms. Stirling's class organised amazing activities at the various stations for the younger children. Children took part in basketball and skipping in the Senior Yard and an obstacle course in the Junior Yard. Orienteering and co-operative games took place on the hill. There was some seriously funky dancing in the hall! Children went to the field for throwing and catching activities, football and parachute games.
Our Sportathon concluded with a whole school dance party in the yard! A fantastic day was had by all. Check out our Sportathon gallery – those happy faces say it all! Well done to Ms. Stirling and her class for organising such an action packed and fun event! Fifth and Sixth Class showed admirable leadership, patience and encouragement with the younger children!
Sportathon Gallery:
Thursday 18th May 2018
Another busy and active day in Springdale today! All classes participated in their choice of 10 at 10 this morning. Here are some snaps of Ms. Stafford's class dancing to An Dreoilín and enjoying some yoga! Mr. McCullagh's class completed the Operation Transformation exercises.
All classes continued with their K-a-Day Challenge. Ms. Stirling's class even ran to the field and back with the added challenge of a hill to run up!
Ms. Stafford's class incorporated activity into their  learning by beginning  Maths with exercise counting in 5s and 10s.
Along with our active lines today, our playground leaders conducted a human survey on how children travelled to school today. Check out the results below!
Ms. Quinn's class paired up with Ms. Coady's Junior Infants to have some active fun on our Walkway. Ms. Fallows' and Mr. McCullagh's classes joined together to enjoy the Walkway also. There were some pretty good crab walks, frog leaps and bunny burpies along the way!
In the afternoon older children from our Active Committee organised circuits for Ms. Fallows' and Ms. Ince's classes. Skipping, throwing, hurdles. an obstacle course and some football skills were set up in the Senior Yard. Great fun was had by all! Thank you to our committee members for organising and running this event this week.
***Reminder – Our Active Week Finale Dance Party will take place in the yard tomorrow at 2:00pm! All family members are welcome to join us for a boogie!
Friday 18th May 2018
It was another bright and sunny day at Springdale. Ms. Ince and her class took advantage of the fine weather and set off to Edenmore Park for some extra activity after their 10 @ 10! 
Ms. Ince and Ms. Stirling's classes paired up for the Walkway today.
Mr Vincent was a bit tired after the Walkway and needed to take five! He had plenty of encouraging hands offered to help him back up!
Our Springdalers continued with their K-a-Day with great enthusiasm! Here are a few pictures of our happy joggers!
The children were still feeling energetic during Yard Time and enjoyed the various activities available!
We had a funky finish to our Active Week in the yard during our Finale Dance Party! Pupils and parents polished up their moves while dancing to The Macarena and The Birdie Song!
We would like to say a massive thank you to all the staff, parents and children for getting involved in our Active Week! It has been a thoroughly enjoyable, action packed week! We look forward to continuing our K-a-Day along with PE and our usual activities (Active Lines, Busy Breaks, Cricket, Swimming and Astro Pitch) next week!
In the coming weeks we can look forward to taster Playball sessions for all classes and a visit from a very special guest!
Sports Day! 
Wow! What a busy day! We celebrated Springdale's Sports Day today, 21st June 2018! The day was jam packed with so many fun activities and we were so proud of all the children for taking part with such great enthusiasm. This year for the first time, our sports day was a team event where four teams (The Yellow Team, The Green Team, The Blue Team and The Red Team) were made up of members from each class level. They then competed to win points at each event for their teams in the hopes of winning the Springdale Sports Day Trophy!
Our Sports Day included some great activities including…
Water Races
Tunnel Ball
Frog Hoppers
Throwing Target
Saucers and Domes
Sprints
Sack Races
Potato and Spoon Races
A Picnic
Lots and lots of cheering!
We would like to say a big thank you to all the children for taking part and showing great sportsmanship and team spirit. Congratulations to our medal winners, and to our Red Team who won our  Sports Day Trophy!
We'd also like to say a BIG thank you to the parents for coming along to cheer on our athletes and to the amazing PTA members for ensuring the whole day ran so smoothly!
Check out some photos of our sports day below in our gallery:
Active Flag Accreditation Visit:
On Tuesday 26th June 2018, during all the end of year madness, we had a very important visitor to Springdale. Her name was Ger and she was visiting us to see whether or not we deserved to get our Active School Flag. Ger had a very busy visit with us – we certainly had lots to show her! Here are all the things we did during the visit.
Ms. Stafford, Ms. Stirling and Ms. Hogan had a meeting with our visitor and they talked about P.E. as a subject in school and how the teachers have found the Active School Flag process.
The Committee members had a meeting with Ger to tell her all about the different ways we have been inspiring and motivating our Springdale community to get active. We also told her all about the different roles and jobs we have taken on over the year and what we have enjoyed most.
Our visitor went outside for lunch time to see all the different active stations that happen in the yard each break. She saw all the equipment we can play with, saw football taking place on the field and even went for a walk around our Walkway! At the end of lunch time, we took part in our usual daily Active Lines. This time we were doing An Dreoilín. 
Ger then got a tour given by a few of our older committee members of the Active School Noticeboard, the photographs of our active school activities and active school week, our Athletics board, our Famous Springdalers board and our K-a-Day noticeboard! She was very impressed with all of this!
Our senior committee members then gave our visitor a tour of the P.E. storeroom. She was amazed by how well organised it was.
It was an incredibly busy day but we had great fun remembering all the different activities and events we have organised over the past year. It was even better when we found out that all our hard work has paid off because we were immediately awarded our very first Active School Flag!
Well done to all our Active School Committee members and thank you to all our Springdale community for getting involved! 
We're looking forward to continuing with our active challenges, events and routines next year, but for now, we're off to be active in the sun!
Happy Summer Holidays everyone! 
The Active School Committee