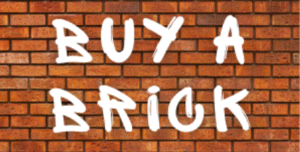 HELP BUILD A LEGACY AT SPRINGDALE N. S.
Buy a Brick and make your mark at your school
How it works
Make a donation of €100 and in return, you'll have a personalised metal plaque created and placed permanently in the school. Your donation will help support Springdale National School's ability to provide fun, interesting, and informative initiatives for all children such as new books for the library, additional sports equipment, field trips, workshops and much more!
Join Us
We believe that every child should have the opportunity to explore and learn in a safe and enjoyable environment. With your help, we can ensure that Springdale National School is able to provide the best possible learning experience for our students.
For further information, contact the school office.