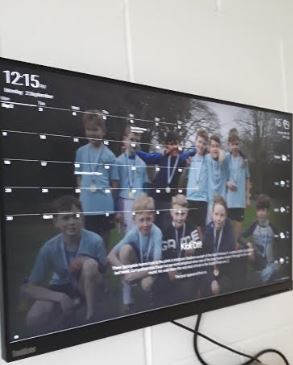 Many thanks to Abigail Mahon and her dad, Stephen, who recently installed a digital calendar in our entrance hallway.
Using Raspberry Pi, the monitor will help to keep you up to date on activities and events planned. It also displays snippets of news from our school website and photographs of our busy Springdalers.
The Raspberry Pi is encased in a clear cover so anyone who is inquisitive can see the small, single-board computer which controls the display.
Thanks once again to the Mahons who have brought us another step along our digital journey!