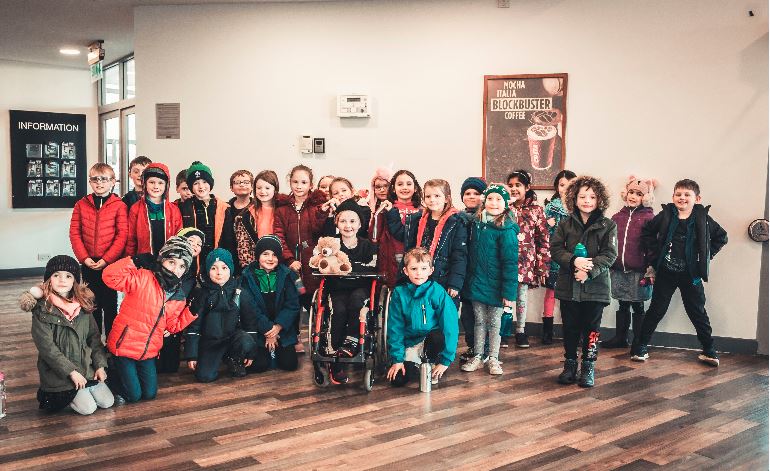 You could hear the cheers throughout the school on Thursday, 16th January, when a Skype call came through to First Class. It was their friend calling to tell them they were heading to the cinema to see Spies in Disguise on Friday- what a surprise!
This very special trip met all expectations. It was a great chance for First Class to sit back and have a giggle together!
Many thanks to the staff of the Odeon Cinema, Coolock, who opened their doors especially to facilitate a private viewing for our VIPs.
Thanks also to Ms. Young who came along so that she could capture our special day out on camera.