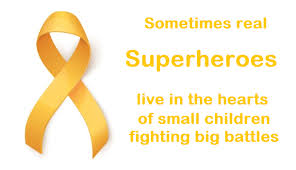 This month is Childhood Cancer Awareness Month. To help raise awareness, one of our Springdalers has spray painted her bike gold and has locked it to the school railings.
When interviewed earlier today by Ms. Crawte, our Second Class pupil explained,
"We have placed the gold bike outside our school to show we are thinking of all the children who are sick in hospital at the moment."
When you see our bike, stop for a moment and think of all our little heroes!