While we couldn't invite everyone to join us for this year's Annual Christmas Raffle,  there was still great excitement while the tickets were drawn on camera and the winners announced across the school via Zoom.
Thank you to the PTA who donated prizes and to the members who joined us on the day. Many thanks to the local businesses who generously donated prizes; SuperValu, The Butler's Pantry and Smyth's Butchers.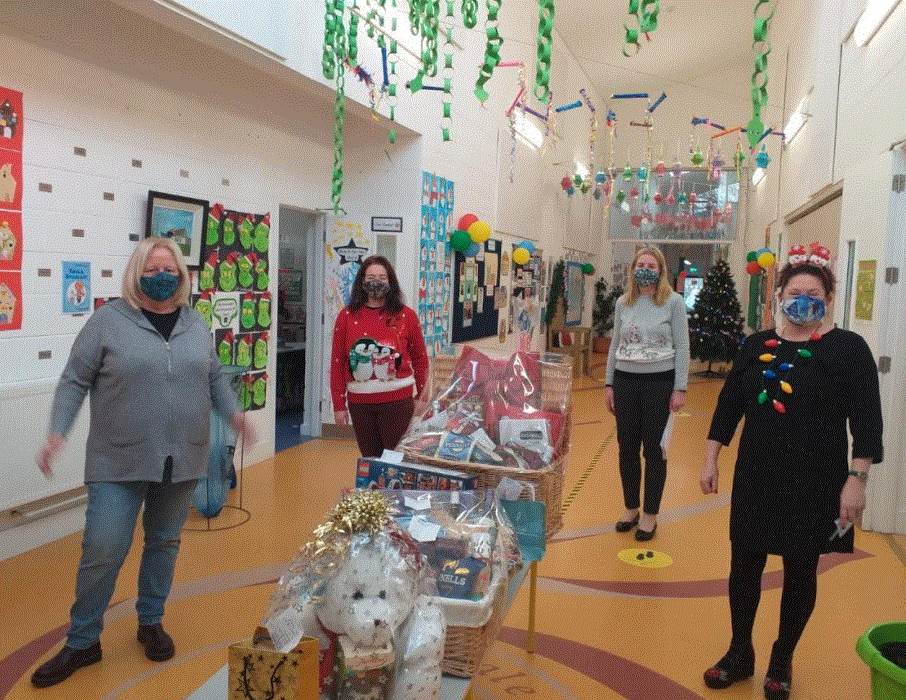 Congratulations to all our  lucky winners :
€300- Darren Ince
€100- Leah Markey
Large PTA Hamper: Ann McKeown
Butler's Voucher: Jillian Bernard
Lego Set: Mark Bailey
SuperValu Hamper: Kathy Colbert
Small PTA Hamper: Winnie O'Neil
Cuddly Toy: Sandra Donnet
Smyth's Butchers Voucher: Mike Guiney
Bottle of Spirits: Mollie King
Christmas Cake: Gary Stevens
In total we raised €3,172. Thank you all for supporting the school's fundraising efforts- it is very much appreciated!